OUR DEDICATED HOSTS
W. Andy Knight
Distinguished Professor, Provost Fellow – Black Excellence and Leadership, University of Alberta
W. Andy Knight is Professor of International Relations in the Political Science Department at the University of Alberta and past Chair of the Department. He is former Director of the Institute of International Relations (IIR), The University of the West Indies (UWI), Trinidad & Tobago and co-founder and the former head of the Diplomatic Academy of the Caribbean (DAOC). He is Co-Editor in Chief of both African Security journal and International Journal — two globally prestigious peer-reviewed publications, and he established, during his secondment in the Caribbean, the Caribbean Journal of International Relations and Diplomacy. Professor Knight was co-editor of another highly regarded and award-winning journal — Global Governance from 2000 to 2005.
A Fellow of the Royal Society of Canada (FRSC), Professor Knight was named by Venture Magazine among Alberta's top 50 most influential people and, by the Black Business and Professional Association of Canada, the Harry Jerome Trailblazer. He served as Advisory Board Member of the World Economic Forum's Global Agenda Council on the Welfare of Children and was Director of the Peace and Post Conflict Studies Certificate Programme in the Office of Interdisciplinary Studies (OIS) at The University of Alberta. In March 2007, Dr. Knight was appointed by the Canadian Foreign Minister to the Board of Governors of the International Development Research Centre (IDRC) and served in that position until 2011.
Knight has written several books on the United Nations, Global Politics, and the Responsibility to Protect. One of his most recently published books is the award-winning, Female Suicide Bombings: A Critical Gendered Approach, with Tanya Narozhna (University of Toronto Press). His ongoing research and publications address issues of global health governance, global health security, Children and war, and the vulnerabilities and resiliency of small island developing states (SIDS). In March of this year, it was announced that Professor Knight was awarded the University of Alberta's highest honour – the University of Alberta Distinguished Professor. It is an award that recognizes exceptional faculty members who are globally recognized leaders and whose exemplary teaching, scholarly work and citizenship has made them leaders in their disciplines.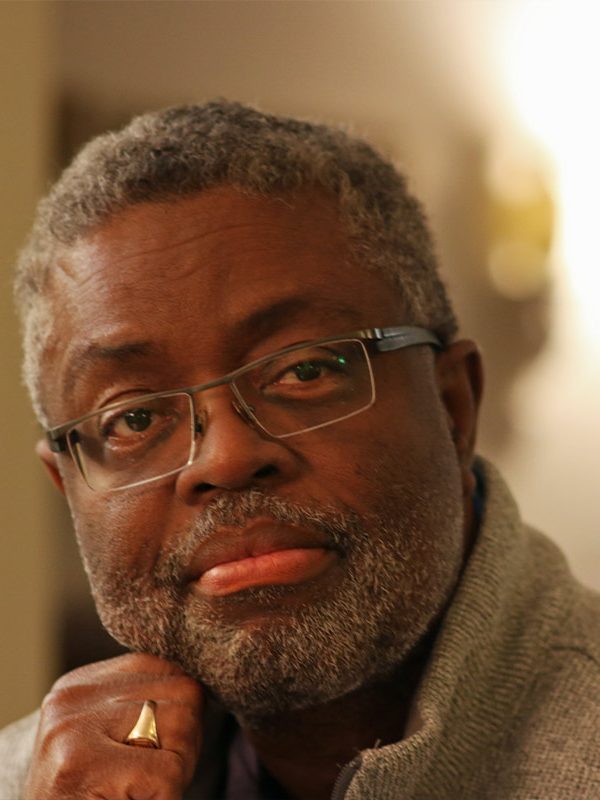 Abigail Isaac
Research Assistant – Kule Institute for Advanced Study, University of Alberta | 2023 Rhodes Scholar, Oxford University
Abigail Isaac is a Research Assistant at the Kule Institute for Advanced Study at the University of Alberta for 2023. She holds a Bachelor of Arts (Honors) in Political Science from the University of Alberta, where her thesis explored the nexus of gender justice, migrant justice, and climate justice. She is an incoming Rhodes Scholar and candidate for the MSc in Migration Studies program at Oxford University.
Abigail's professional aspirations are rooted in a commitment to reimagining the protections afforded to those most marginalized in the international asylum system. A former organizer with Black Lives Matter, student governance representative, and co-founder of two gender equity-seeking organizations (among other roles), Abigail's work has brought her across Canada and to the United Nations. Her background includes researching and publishing work on barriers to inclusion for racialized immigrants and refugees seeking work in Canada, and she is currently a Research Intern for the International Program at the Migration Policy Institute. Over the past year, Abigail has spent time working in refugee camps at the northern French border addressing the needs of asylum-seekers and worked for six months in Ethiopia and Kenya researching gendered barriers to economic inclusion. She is thrilled to be joining the BlackTalk team, and excited to converse with Black experts from across the world!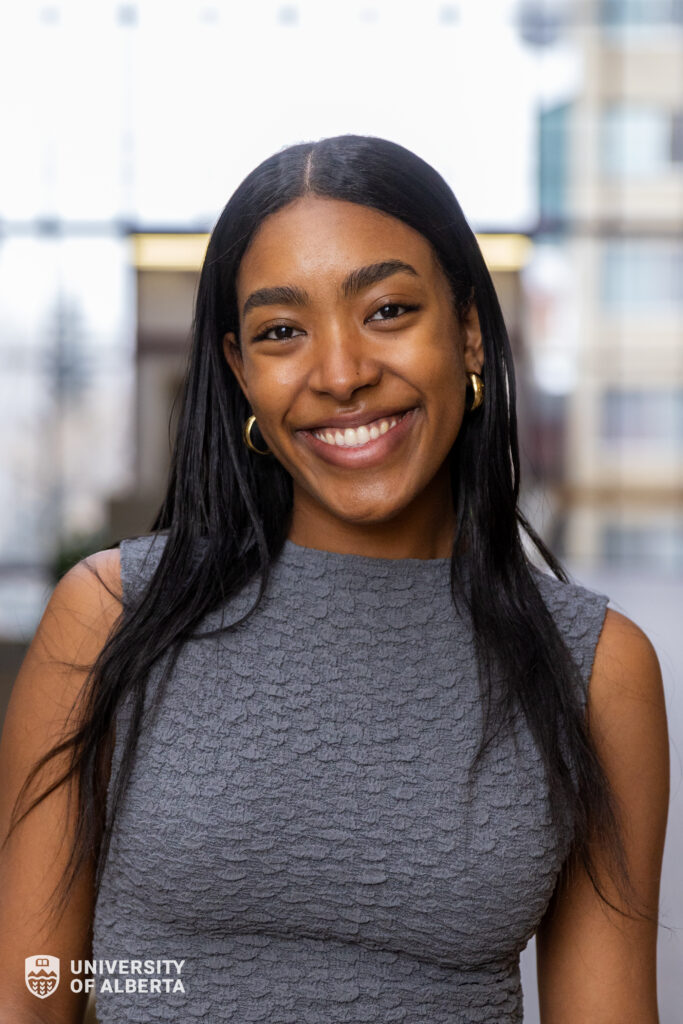 Zack Penddah
J.D Candidate – Schulich School of Law at Dalhousie University | Former Research Assistant – Kule Institute for Advanced Study, University of Alberta
Zack Penddah is currently pursuing a Juris Doctor at the Schulich School of Law at Dalhousie University. He holds a Bachelor of Arts (Honors) in Political Science from the University of Alberta, where his thesis explored the likelihood of nuclear weapons development within emerging African states. During his undergraduate degree, he received the Stephen and Lynn Mandel Scholarship in Political Science, the Jason Lang Scholarship, the Basarab Family Scholarship for Community Service Learning, and First Class Standing (Deans List) within the Faculty of Arts.
Zack previously worked with the Government of Canada within the Hearings and Appeals Office of the Canada Border Services Agency's Refugee Protection Division (RPD) assisting with the assessment of refugee asylum claims. In addition to this, Zack was featured on the University of Alberta's "Faces of CSL" blog for his outstanding volunteering contributions to the University of Alberta's ACCESS Outreach Support Team. With a curious mind, Zack hosts BlackTalk to engage in conversation with experts, faculty, and students surrounding the topics of Black success and anti-Black racism.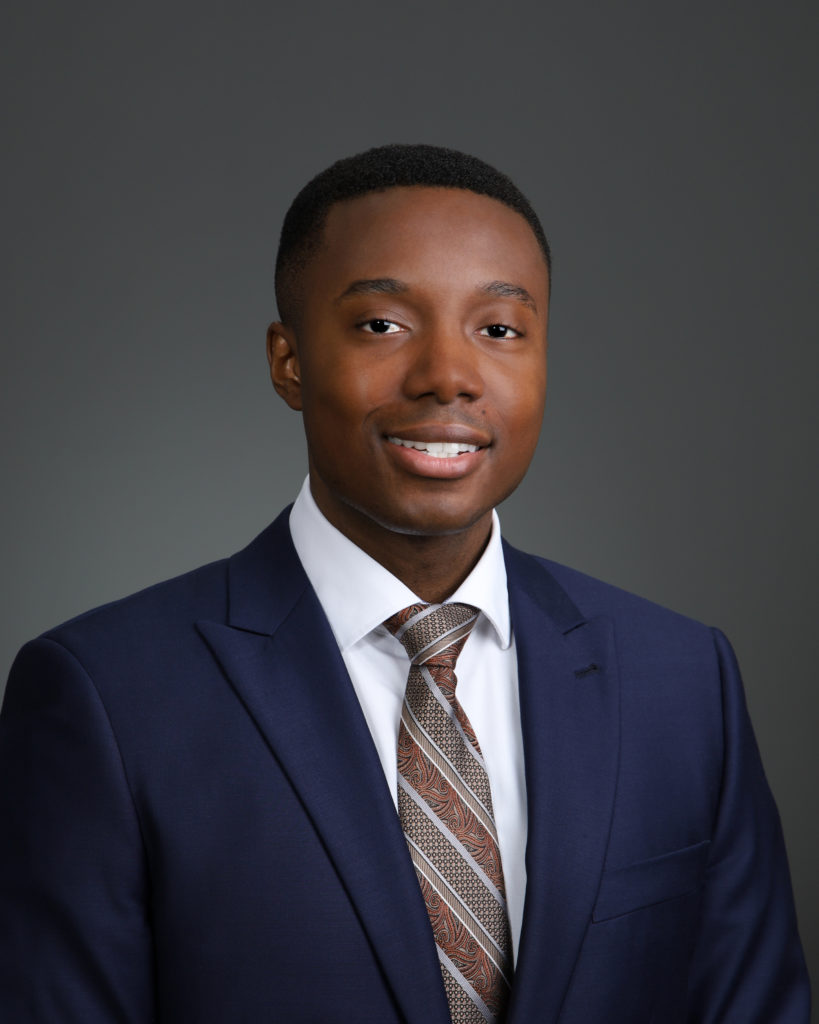 SEASON 3:
Producer: Nicolás Arnáez
Technical Production: Tom Merklinger
Theme music: "Shake That" by Dyson Knight of the Baha Men
Voice-over artist: Nicola Barriteau
Graphic Design: Anna Chakravorty
This podcast was produced at the University of Alberta. The University of Alberta acknowledges that we are located on Treaty 6 territory, and respects the histories, languages, and cultures of First Nations, Métis, Inuit, and all First Peoples of Canada, whose presence continues to enrich our vibrant community